ALL THE FUN OF THE FAIR

Everything at the fair is controlled simultaneously, by using a small proportion of the capability of one Valiant Control Console.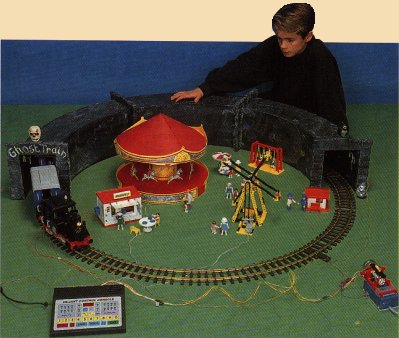 The hotdog stand flashes lights in a continuous sequence. The train's speed is determined by a stepper motor attached to the train controller (bottom right). When the train enters the tunnel it triggers a light sensor which causes the Console to 'whistle'. The Ferris Wheel and the Roundabout are both controlled by DC motors. Both stop and start to allow new customers to get on and off. The Ferris Wheel also moves each carriage to the floor and pauses to allow this to happen realistically.