Roamer in Outer Space

Greg Vogt of NASA Education developed a Roamer Activity coincide with their Missions to Mars. The activities involve exploring alien planets. Revised versions of the activities using the Roamer Bluetooth Module allow you use your computer or Interactive White Board to as Mission Control.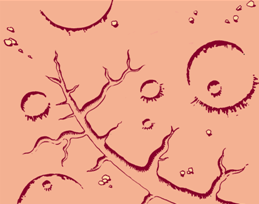 Roamer in Chicago

A 2nd Grade student's social situation disengaged him from education. He wanted to make the robot turn a full revolution, so he programmed it to turn 8, which made it turn 8 degrees. He was shocked at this small movement. He was captivated and experimented with 1, 2 and 3 digit numbers, eventually discovering that 360 was the magic number!
Roamer in Notting Hill

Notting Hill is a suburb of London. It is famous for two things. The Hugh Grant and Julia Roberts Movie – called Notting Hill and the Notting Hill Carnival – the biggest street Carnival in Europe. It grew from the cultural life of London's Caribbean population who started immigrating into the area in the 1950s. It is now as much a part of Modern British Life Wimbledon and the FA Cup Final.