Number Line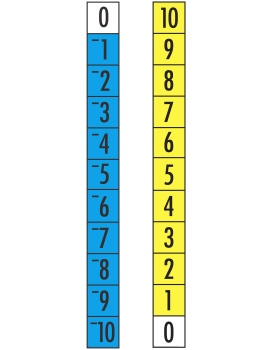 This Number Line Mat provides numbers 0 to 10 on one side and 0 to -10 on the reverse. So buy two and you can go from -10 to 10.
Clear Grid Mat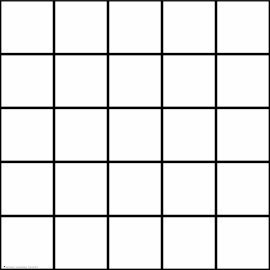 This mat is 5 squares wide and 5 squares long. Place over a map for easy navigation or create your own Roamer environment using pictures or the childrens' drawings.
Clear Grid Line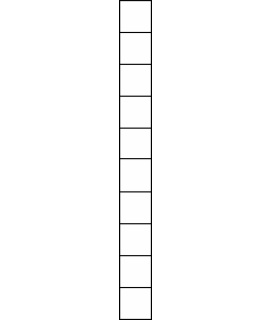 This line is 1 square wide and 10 squares long. So you can create a street scene with chidren drawing the houses and shops that line the road. Buy several to create a town. Or place pictures below - one two buckle my shoe - the possibilities are endless.
Roamer Instruction Cards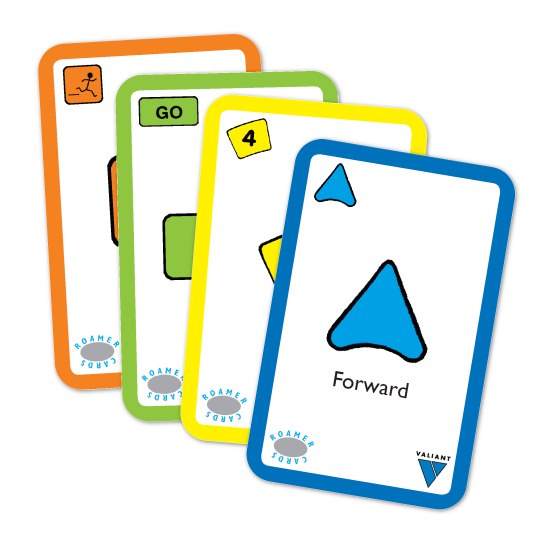 A pack of 112 A6 Cards with Roamer Instruction Symbols for Standard Infant K-1 and Primary Roamers. These prove useful in games, helping students to clarify their thinking and programs and explaining ideas. The pack comes in a plastic box.
The back of the card is clear. This gives you an excellent surface for creating custom cards. Use a Dry Wipe Pen to draw pictures or symbols. Wipe clean to reuse.
Note: You can use a selection of the cards with Early Years or Junior Roamer.
Powered by: EasyNoodle Shop 1.0 - Page time: 4 ms