RoAD Partnership
The Roamer Activity Development Partnership is a way for you to participate in the creation of free resources. Its aim is to combine our expertise with your practical teaching knowledge to create a first class, free resource for teachers. It gives you the opportunity to acquire discounted and in some cases free products.
Become a RoAD Partner
Agree a project
Complete the project
Post the resulting activities into the Activity Library
Any activity developed by RoAD Partners will be free for all teachers.
RoAD Partnership News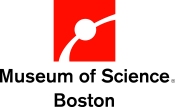 Chaners ComputerPlace at the Museum of Science, Boston, MA USA have joined the RoAD Partnership More...
First free RoAD Activity added to Activity Library.
The Activity Library consists of recycled Classic Roamer activities. You can still do these with Roamer-Too. The RoAD Partnership aims to develop free activites for the new robot. The Robot Rally Race is the first of these.